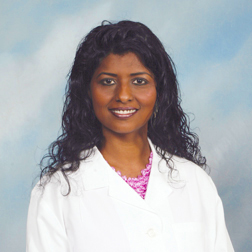 Dr. Eddy-Betrand graduated the Loma Linda University School of Medicine in 1993. Her Internship and Residency were completed at UCLA's Northridge Family Practice Residency in Northridge, California. She has been a part of Northridge Hospital Medical Center since 1993 and is their Masterhead Physician.
"I have been at Northridge Hospital Medical Center for 17 years and even completed my Family Medicine REsidency here. Guess you can say I grew up here. I do so appreciate all my colleagues and the staff here; many of whom have been my mentors and friends. I feel very blessed to practice where I have access to such caring and wonderful professionals who are willing to help in a moment's notice."
Currently, Dr. Eddy-Betrand is the Chair for the Department of Family Medicine at Northridge Hospital Medical Center.