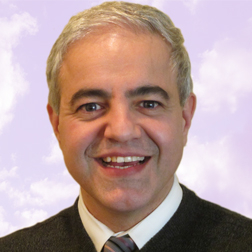 Dr. Okhovat is the President of Family Medicine Associates of Northridge. He graduated Phi Beta Kappa, Magna Cum Laude and Pre-Medical Honor Society from The George Washington University School of Medicine and Health Sciences earning his B.S., M.D. degrees by 1991. His residency was completed at the University of California Los Angeles (UCLA) in Northridge, California. Dr. Okhovat has served as a Diplomat of the American Board of Family Practice and the American Board of Hospice and Palliative Care. His membership is further recognized in the Society of Hospital Physicians.
Dr. Okhovat serves in a host of active roles throughout the medical industry. Currently, Dr. Okhovat is the Associate Medical Director for the Skirball Hospice Program, Assistant Clinical Professor at UCLA, Clinical Instructor at the Northridge Hospital Medical Center Family Practice Residency Program and Hospitalist with the Healthcare Partners IPA in Northridge, CA.
He is a Fellow of the American Academy of Family Physicians and Founder of the OMNI Society. Dr. Okhovat is an Executive Board Member with the Northridge Hospital Medical Center and Chairman of Interdisciplinary Committee and Bioethics Committee Member. Additionally, he is a Board Member with the Advisory Board of Healthcare Partners Medical Group. Dr. Okhovat has served as an expert witness in personal injury and medical malpractice cases for several attorneys.